This year for the holidays Trader Joe's is selling magnum bottles of sparkling wine – that is precisely 1.5L of deliciousness for only $12.99! I know, I thought I had misread as well.
Spoiler alert: the bottles are gigantic and festive and I NEED THEM RIGHT AWAY!!!
Naturally, I needed to sample them right away before the holidays began to make sure they were a good deal. Let's begin shall we…..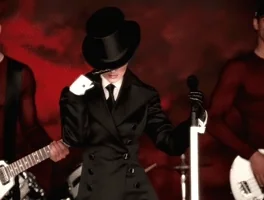 TJs offers two options: a french bubbly and an Italian prosecco. I chose the L'Eclat Blanc de Blancs to sample first because the bottle is so gorgeous and glittery and festive. I thought the bright gold and red design would be particularly pretty displayed on our kitchen counters. The Blanc de Blancs is a perfectly fine sparkling wine for the price and the spectacle. It is fruity and crisp and easy sipping. It's even better in a mimosa the next morning served with blueberry pancakes, or whatever you prefer for brunch. (We've really been into blueberry silver dollar pancakes lately in our neck of the woods.) I also just found this fabulous looking holiday cocktail and think it would be great with the  L'Éclat. This French sparkler will be lots of fun to serve during holiday get-togethers, or as a host/hostess gift.
Serving the Magnum:
Next up: Sampling the Holiday 1.5L Prosecco!
Oh, this is happening….