TJ's Wines Under $10 Each
I just grabbed two great sparkling rosés at Trader Joe's and had to share them!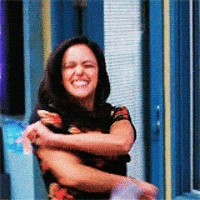 Opaline Pinot Noir Brut Rosé ($7.99):
This bottle is such a show stopper I had to grab it. Look how pretty and bright and glam it is! And, at under 8 bucks, you really can't go wrong.  It is refreshing and light, with hints of strawberry, raspberry and citrus. Great summer sipping wine. I'm actually quite excited about picking up more of these babies. 
La Burgondie Cremant du Burgogne Rosé ($10.99):
I love a good Cremant! This french sparkler is crisp and fruity with light floral notes. It reminds me of sipping bubbles and basking in the sunshine at outdoor cafes in Strasbourg or Paris. And I don't know about you, but anything that makes me feel transported is something I definitely want to participate in right now. I can also personally attest that it makes a great Sunday morning mimosa – particularly to watch during a Harry Potter marathon 🙂
Stay tuned for my next round of TJ's picks!